I love hearing from my customers and learning the tips that they have discovered whilst making my doll clothes patterns. I thought I would share one of those tips with you today.
Debbi emailed me with a great idea to make the straps on my Summer Nightie doll clothes patterns even easier.  Make the tubes and turn to the right side the same way I do then…

1. Sew two rows of stitching to make a casing down the centre making sure that the casing is wide enough for the elastic.


2. Thread elastic through this casing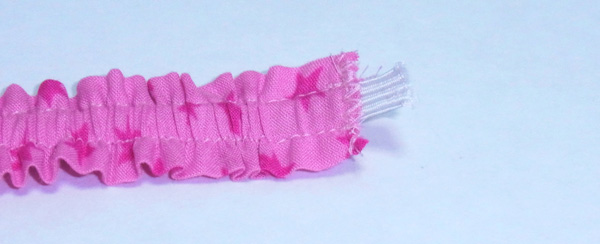 3. Secure the beginning of the elastic with some stitches

4. Then pulling to the required length, secure the other end with more stitches before cutting the elastic.
Attach the straps and complete the summer nightie following my instructions.  The gathering will move along the strap a little with play but the effect is the same and may be easier for the beginner sewer.  Great tip Debbi, thanks.
Happy Sewing