How To Make Doll Clothes Preview Video
If you're completely new to sewing, our online videos or DVDs are an ideal introduction for you! In this preview video from our 'How To Make Doll Clothes' sewing course, you'll discover all the tools and resources you'll need to get started. We'll take you through the key steps in how to sew doll clothes for beginners.
A good, basic sewing kit is really simple and inexpensive to put together and will make creating your doll clothes so easy and enjoyable.
Are you ready to get sewing?
"I love your video course, and now I can sew beautiful clothes for my dolls and that of my granddaughter, along with the ones I knit and crochet. Just in the few items I've watched you make, I've learned some wonderful tips on how to do things so much simpler. I'm self taught and I knew there had to be a more simpler way to put in elastic and turn tiny strips inside out. I even learned an easier way to do a hem from you. It was a lucky day when I came upon your dolls clothes course. Thank you again, so very much."
Ann – Southbridge, Massachusetts U.S.A
---
Online course
Get all course videos and bonus patterns online with instant, lifetime access.
Set of 10 DVDs + 1 CD
Get all course material and bonus patterns on DVD. Perfect if you have slow internet speed! (Ships from USA)
Online course + DVDs + CD
Get the best of both worlds with online access and the DVD set. Save $27.00! (DVD set ships from USA)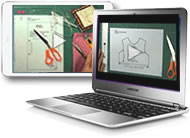 USD $37.00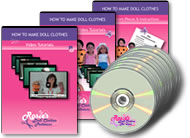 USD $57.00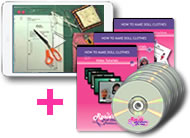 USD $67.00
---