Have you been waiting for me to come out with some doll clothes patterns suitable for the 15 inch Bitty Baby and Bitty Twin dolls?  Well I've got some AWESOME news!  There's no need to wait any longer as many of the 18 inch American Girl and 18 ½ inch Cabbage Patch doll clothes patterns I already have available fit these dolls really well without any adjustments and some only require minor alterations.
I've wanted a 15 inch Bitty Baby or Bitty Twin doll for a couple of years now because some customers have told me that certain patterns of mine fit the Bitty Baby with only minor tweaks necessary.  But because I didn't have my own doll, I was not able to confirm this.
Well, I'm super excited to say that I finally have my very own Bitty Twin doll.  I couldn't find his twin sister, but he seems to be fitting in with all the other dolls nicely.  I'm named him Terri because I think he also makes a very cute girl doll and seeing as I will be dressing him mostly in girl doll clothes, that seemed appropriate.
Over the last few weeks I've been very busy trying on all my doll clothes to see which of my existing patterns fit and which ones need adjustments.  In this blog I will be confirming which of my doll clothes patterns fit well just as they are, without any alterations.  Then I will do a follow-up blog in a few weeks showing which patterns fit with minor adjustments and I will also outline the alterations that are necessary for them to fit the Bitty Baby and Bitty Twin dolls beautifully.
The Following Patterns Fit the 15 inch Bitty Baby and Bitty Twin Dolls Without Alteration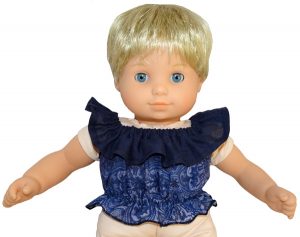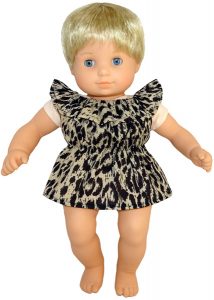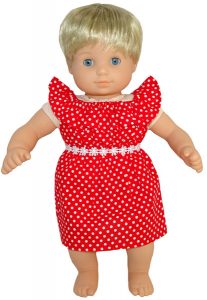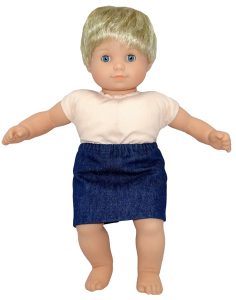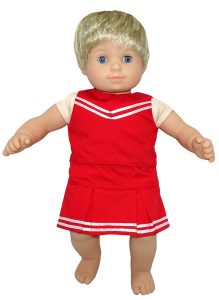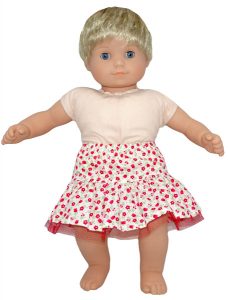 In Part 2 of this series of blogs I will share photos of Bitty Baby wearing clothes made from my patterns that require small adjustments and explain exactly what those adjustments are so that you can make even more clothes for your darling baby dolls.
Have fun sewing these patterns for your Bitty Baby and Bitty Twin dolls and please send me photos so I can share in my next Share and Tell blog.