Ahhh, so many good things happen in September.  It's the beginning of Spring here in Australia and that's my favourite season, it's my birthday, my wedding anniversary and of course in America it's National Sewing Month!
'Sew' let's celebrate 'Sewtember' with 20% off ALL Doll Clothes Patterns, for the whole month of September.  Yep, that means 20% off ALL 18 inch and American Girl doll clothes patterns and ALL 18 ½ inch Cabbage Patch doll clothes patterns.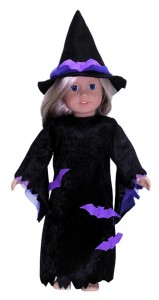 This makes it the perfect time to grab your Halloween costume patterns for either 18 Inch American Girl Dolls or Cabbage Patch Kids Dolls.  Will it be the Pumpkin, Witch, Angel, Fairy or will you use the Pinafore and Blouse patterns to make Dorothy from the Wizard of Oz?  Maybe your doll wants to be a pretty Ballerina this year or perhaps she dreams of being a beautiful bride wearing a gorgeous Wedding Dress.
And with Christmas just around the corner why not plan ahead and pick up all those patterns you want to make as Christmas gifts.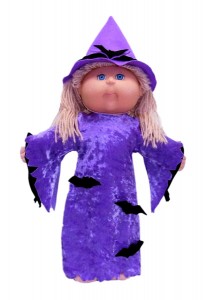 To take advantage of this awesome offer, simply enter coupon code SEWTEMBER during checkout and save 20% on all doll clothes patterns now.
Offer expires 30 September, 2018.