I love a story with a happy ending and it was wonderful to receive an email from a mom thanking me for my 'How to Make Doll Clothes' online video course.  You see, Mom has been sewing for years and was wrapped when her daughter asked her to teach her how to sew.  It just wasn't working though, because every time they sat down at the sewing machine, they would end up arguing and it was becoming too stressful.  She was just about to give up when she found my online course.
She tells me, ' Sonya  has worked through the first two modules, made up the free patterns that came with week 1 & week 2 and is eagerly waiting for next week….she is learning to sew and the stress is gone….I can't believe the difference and it only cost me $37.00! '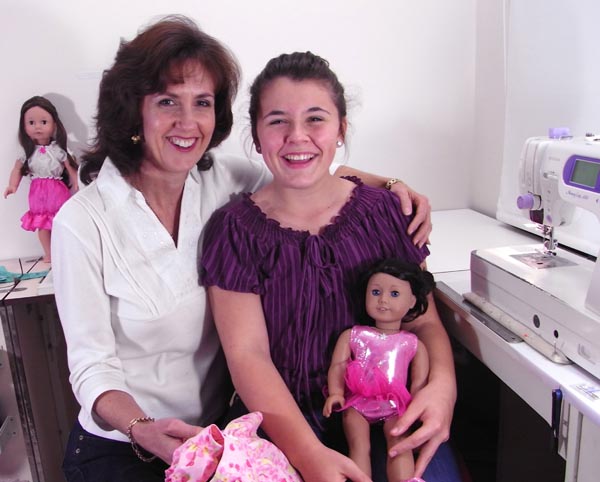 It was after this email that I realized it doesn't matter how patient Mom is, sometimes parents and kids butt heads.  Often, the best solution is to let someone else do the teaching and Mom can be there for the important support and encouragement along the way.   So it is wonderful to know that I have been able to help this Mom and daughter with my online course.
If your child is at the age where they can use a sewing machine but you are not sure how to go about teaching them (or simply don't have the time), my 'How to Sew Doll Clothes' video course is perfect.  The course is split over 6 weeks and the videos are super easy to follow.  The child can work at their own pace and Mom can be there to praise and encourage along the way.   The American Girl Doll Clothes Patterns that are included with the course also come with full step-by-step video support and are a great way to practice the newly learnt sewing skills.
So find out more about my How to Make Doll Clothes online video course and try it today.
Happy Sewing