I have received some great photos showing the wonderful creations you have been making with my doll clothes patterns and I thought it was time to share them with you all.
Kris makes her own beautiful dolls and dresses them in clothes made from my patterns.  Here her first doll is modeling a lovely dress made from my Summer Nightie pattern.   In the second photo her doll is keeping warm with a stunning leopard print jacket made from my fur trimmed jacket pattern.   The third photo shows her other daughter's doll wearing the dress and jacket made from different fabric which matches perfectly with the cute highlights in her hair.  Kris has done a terrific job adjusting the patterns so that they fit her doll perfectly.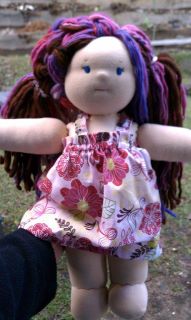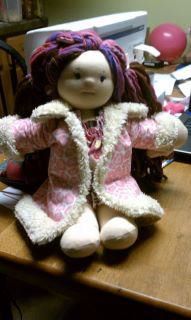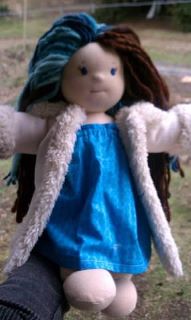 Cherylmaree has made a great mix and match wardrobe for her granddaughter using the free patterns from my How to Make Doll Clothes online sewing tutorials.  Her granddaughter is thrilled and much of the fabric that was used has been stored since her daughter was a little girl.  Notice the wonderful lace and ribbon trimmings that Cherylmaree has used to finish off the outfits.  She has even been daring and added top-stitching to long denim pants which makes them look just like real jeans.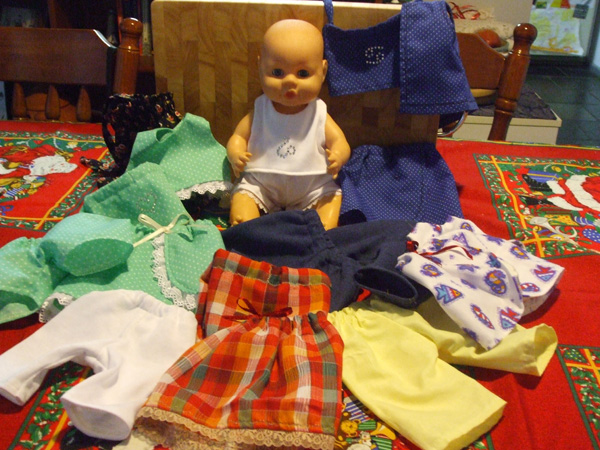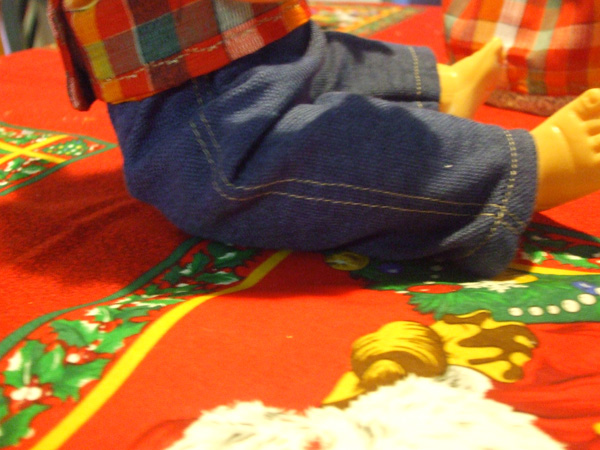 Judy has been busy sewing for her many granddaughters and has sewn these beautiful  nighties from my Summer Nightie doll clothes pattern and even made these cute matching slippers.  Her granddaughers are super lucky to have such a talented grandmother.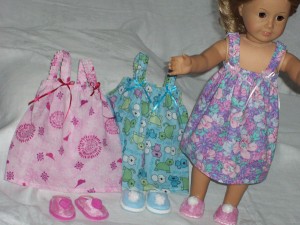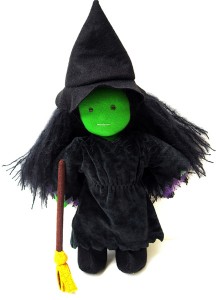 There were lots of dolls dressed in Witch outfits this past Halloween if these photos are anything to go by.  Sharon has done a fantastic job making the costume on the left for her granddaughter and Gail has used my Halloween doll clothes pattern with some modifications to complete this witch ensemble (photo on the right).
It is fantastic to receive all these wonderful photos and hear of your adventures and success using my doll clothes patterns and video tutorials.  Keep sending your photos and stories in and may you all have many more hours of fun creating doll clothes for our loved ones.
 Happy Sewing