How scary is this?  Our biggest discount ever is back and this time you will have more than 48 hours to get an awesome bargain!
We've had so many people ask for us to extend our Halloween special because they just didn't hear about it in time to take advantage of a whopping 50% off ALL our Halloween doll clothes patterns.  'Sew' this time we will have it available until midnight October 31, 2016 to give you lots of time to decide which Halloween pattern you want to make.  Mind you, at this price you can afford get them all!
To get 50% off your Halloween doll clothes pattern, simply use coupon code Take50.  Remember, this special must end midnight October 31, 2016 so be quick!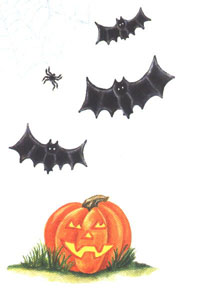 To view all 18 inch and American Girl Halloween Doll Clothes Patterns OR to view all 18 ½ inch Cabbage Patch Kids Halloween Doll Clothes Patterns.
Happy Halloween